<<
Page 2
>>
---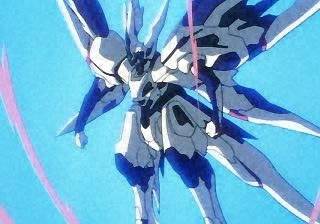 Talk about POWER, you can actually use
XENOGEARS!!!!!!
What Gear in Xenogears you are best suited for?
brought to you by
Quizilla
Gimme an "Eh?"
---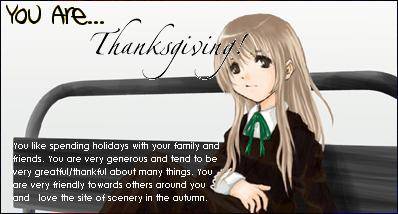 You are Thanksgiving...
-| What holiday do you represent ? |-
brought to you by
Quizilla
Thanksgiving is fun, so much good food...so much gravy...*Drowns*
---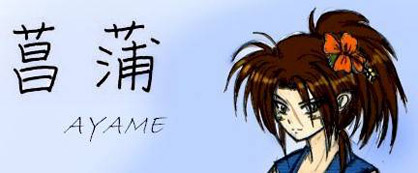 Ayame Nagai (Supporting)You're the quiet badass of the group. You seem to keep
to yourself and only care when the others are
in extreme danger.
What traveler of the wind are you?
brought to you by
Quizilla
*Shrugs* No knowledge of series, so no comment.
---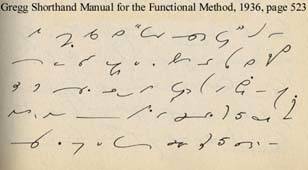 You are 'Gregg shorthand'. Originally designed to
enable people to write faster, it is also very
useful for writing things which one does not
want other people to read, inasmuch as almost
no one knows shorthand any more. You know how important it is to do things
efficiently and on time. You also value your
privacy, and (unlike some people) you do not
pretend to be friends with just everyone; that
would be ridiculous. When you do make friends,
you take them seriously, and faithfully keep
what they confide in you to yourself.
Unfortunately, the work which you do (which is
very important, of course) sometimes keeps you
away from social activities, and you are often
lonely. Your problem is that Gregg shorthand
has been obsolete for a long time.
What obsolete skill are you?
brought to you by
Quizilla
My writing is not that far from this, actually.
---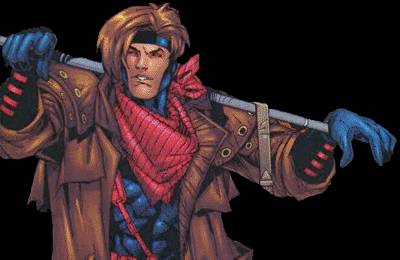 You are Gambit! You are a fierce fighter and a good friend to have.
Your preference for solitude and your
attractiveness make you very intriguing to
those you meet. Unfortunately, close
relationships are few and far between for you
because you often have trouble opening up to
others.
Which X-Men character are you most like?
brought to you by
Quizilla
Ah, Gambit, neglected and forgotten in the grand story of X-Men by all those who never read the comic...so sad.
---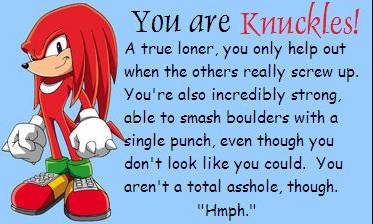 KNUCKLES THE ECHIDNA
Which Sonic X Character are You?
brought to you by
Quizilla
Hmph is such a perfect sound. XD
---

You're Mewtwo! You are dedicated to hating humans
and Pokemon alike and spend your time with
super powerful Pokemon in a cave or on a
mountain full of super clones. Oh well, at
least you won't be used for some stupid
experiment or stupid battles. You are the
toughest thing ever and can sometimes be a bit
of bully but in the end you come out as a big
softy.Have fun with your unbeatable abilities!
What Kind Of Pokemon Are You?
brought to you by
Quizilla
Mewtwo has been one of my favorite Pokemon for some time. I still love Kingdra the most for some unexplainable reason.
---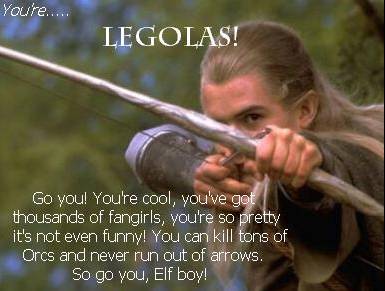 You're....LEGOLAS!
Which Member of the Fellowship are You Most Like??
brought to you by
Quizilla
It has always been a mystery to me as to where he gets all those arrows from.
---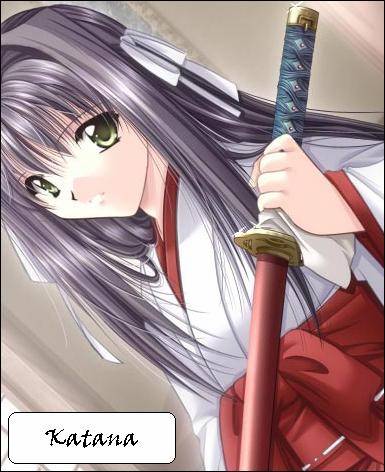 Katana! Traditional japanese sword! Sharp and fast,
you can kill very efficiently and very
elegantly with this weapon.
What's your Weapon? .._..contains Anime pictures.._..
brought to you by
Quizilla
I do love the elegant mastery of the katana. The zatoichi variant is slick, as they say.
---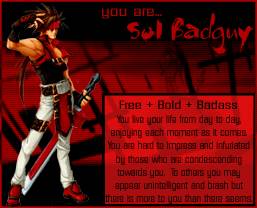 Which Guilty Gear X character are you?
Rock on, just rock on.
---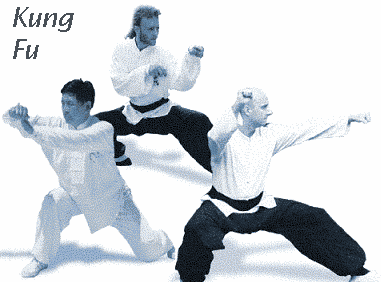 Kung Fu- Chinese oriented art, commonly known
throughout the world, but only 9% of martial
artists study this art. You use no strength, all
form, and all katas, with a small range of
rank.
What Martial Arts Would You Study?
brought to you by
Quizilla
Amusing, this result is, when you consider that I take Karate.
---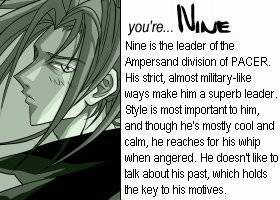 Which Saturnalia Character are you?
I suppose I should read this webcomic and see who this is.
---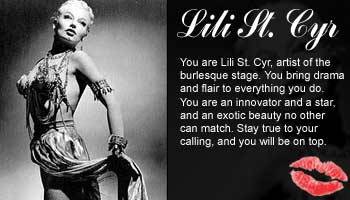 You're Lili St. Cyr!
What Classic Pin-Up Are You?
brought to you by
Quizilla
We'll see if that prediction at the end plays out.
---
I really do need to see this movie...
---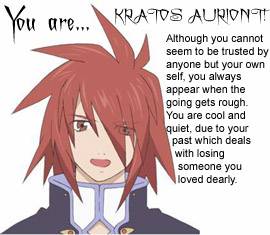 You are Kratos!
Which Tales of Symphonia Character Are You?
brought to you by
Quizilla
I'll flow with it.
---
I believe the phrase "damn straight" would be appropriate here.
---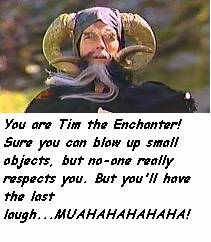 You are Tim the Enchanter! Sure you can blow up
small objects, but no-one really respects you.
But you'll have the last
laugh...MUAHAHAHAHAHAHA!
Which Monty Python & the Holy Grail Character are you REALLY?
brought to you by
Quizilla
I love Tim. XD Then again, I love Monty Python and the Holy Grail. XD
---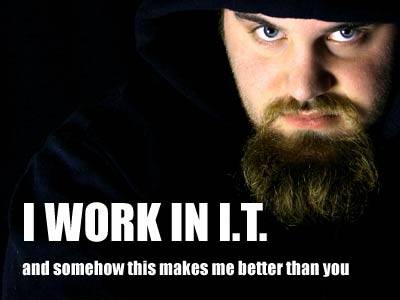 Which Office Moron Are You?
Rum and Monkey: jamming your photocopier one tray at a time.
I'll smoke you a kipper, because you'll be back for breakfast. You're the cult television show quoting, user account deleting, soap loathing
IT Manager
. Something in your childhood has made you the way you are. You've been hired to provide a service to everyone else in the office - you make the computers run, and you make them run well. You've streamlined everything; you've removed all the viruses and installed all the firewalls. The only trouble - the only hole in your veneer of digital perfection - is the way you laugh at everyone. If someone doesn't know UNIX, you laugh at them. If they lose their password, they laugh at them. If they visit a website using Microsoft Internet Explorer and their computer succumbs to an Internet worm, you laugh. Then you take a swig of your Coke, and with another hearty chuckle tell all your friends on IRC about the idiots you have to deal with. Maybe it makes you feel better about yourself, although let's face it, you don't need help in that department. You're great, you. Fantastic like burning cool. If only those luddite office fools would let you play Unreal Tournament in peace.
This one is just toooo much.
---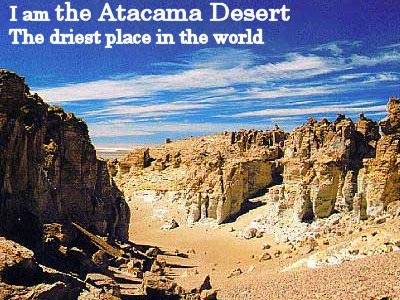 Which Extremity of the World Are You?
From the towering colossi at Rum and Monkey.
You are the driest area on Earth. Your annual rainfall is roughly the depth of a dollar bill. In fact, often you can go for several years without any precipitation whatsoever. If you wanted to fill a pint glass by rainfall alone, you would have to have started in 1704, five years before the invention of the piano; to get enough water to drown a man of average height would take 3600 years, or the time between us and the Hittites. You really put Canadian "dry" ginger ale into perspective.
This one isn't bad without the descriptive text, but I added it for flavor. Hot stuff (Literally).
---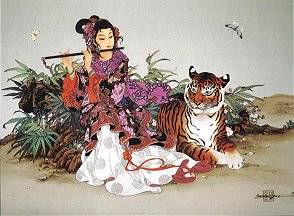 You are Tsai Luan!
Find out
Which Chinese Maiden
you are.
Chinese legend tells of the beautiful Tsai Luan, daughter of a god and mortal women. She played the flute so beautifully that the gods decided to give her a gift of immortality, that they might delight in her sweet music for eternity. They sent the Tiger, protector of the Gods, to escort Tsai Luan to the yellow mountains, where the precious gift was bestowed upon her.
Due to the non-inclusion of the actual descriptive text in this quiz, I tacked it on.
---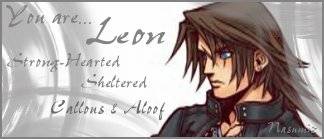 Leon
Which Kingdom Hearts Character are You Most Like?
brought to you by
Quizilla
Who likes aloof and strong-hearted? We do! XD
---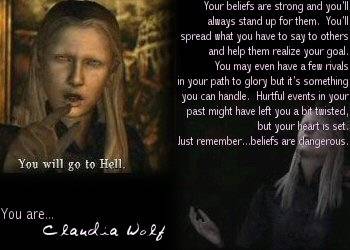 You are...Claudia Wolf (from Silent Hill 3)!
Which Silent Hill Character are You?
brought to you by
Quizilla
I'm going to hell, hee!
---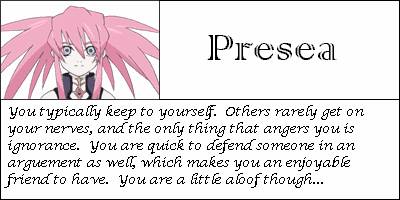 theOtaku.com: What Tales of Symphonia Character Are You?
Take it, embrace it, write my biography with it.
---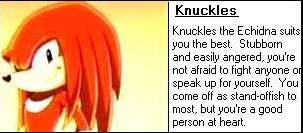 theOtaku.com: What Sonic Hero Are You?
Swift to anger? I think not.
---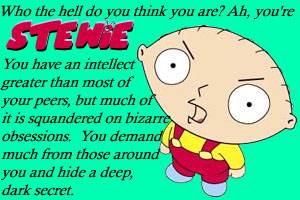 Which Family Guy character are you?
Booyaa!
---
Take the quiz:
"What child of Kronos are you?"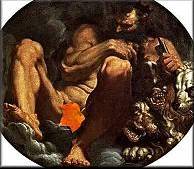 Hades
King and ruler of the Underworld. He is dark and morbid and not liked among the gods and humans. He is feared and one of the richest gods. His abode is a dark damp castle.
Me likey the second sentence.
---
Take the quiz:
"Are you the Devil or God?"


Devil
You are the DEVIL. You are pure evil.
Short and sweet, eh?
---
Take the quiz:
"Which Necro Ninja are You?"


Lord Chamos
You're Lord Chamos!! Not too picky, now are we?
I have no idea. XD
---
Take the quiz:
"Which Character from Seinfeld are you?"


Kramer
You most resemble Cosmo Kramer. You have to admit you are a little out there. You are probably very lazy and pretty worthless. But pat yourself on the back because you do have a lot of heart, and can be quite the softy. And that's what counts right?
While I do find Kramer a worthy result, I find the image for this quiz quite peculiar.
---
Take the quiz:
"Lives of the Daughter of Flame"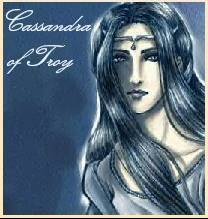 Cassandra of Troy
Cassandra of Troy -- prophetic, frustrated, resilient -- You've been taken advantage of, and what's worse, no one listens to you about it. A lot of people probably think you're crazy. But you're in complete acceptance of this fate.
Complete acceptance is what I do. Sadly, I think I've begun to accept a false fate, but now it is entrenched, and it will take an army to root it out.
---
<<
2
>>